From patient advocacy to coordinating home remodeling, and everything in between, life care managers coordinate the delivery of all of life's services. We assess, plan, and coordinate across a wide range of needs.
We work with a wide range of individuals, families and professionals who are involved in trying to manage the complexities of aging for themselves or a loved one.  Whether you are one of the over 13 million adults who do not have the support of a nearby family member, are caring for a loved one but don't have the time or experience to provide the level of support your loved one needs, or are a professional that has a client whose needs are beyond your area of expertise, we can help!
Services for Individuals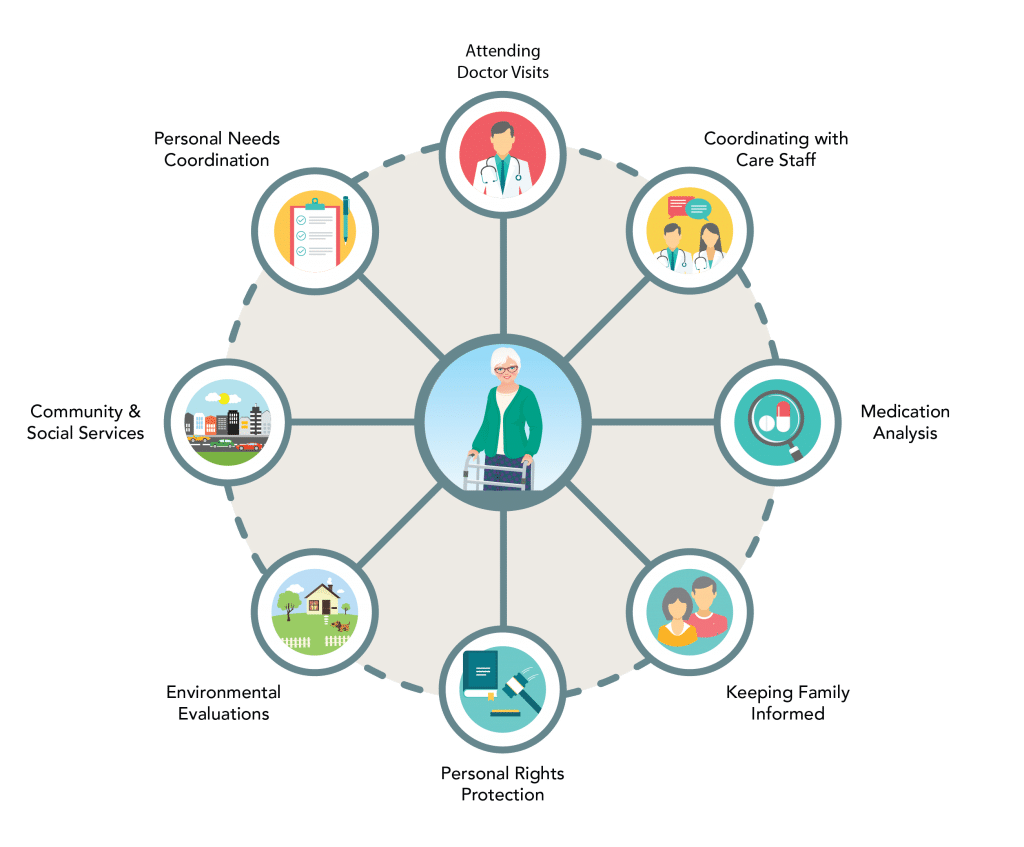 Perhaps you have family members you can turn to for help, but you don't want to burden them or add stress to their already busy lives. Trinity Aging Life Advisors can help you age safely and maintain your independence.
From help in paying your bills and managing your home to helping your plan for your future care needs, or being ready to act as your patient advocate, our services have brought immeasurable peace of mind to individuals throughout the Cincinnati and Northern Kentucky Area.
Services for Families
Whether you are caring for an aging parent or planning for the future of your child once you're no longer able to care for them Trinity Aging Life Advisors is able to help you.
Commonly, families will contact us to help them manage the delivery of in-home care services, coordinate and oversee home repairs, or simply to gain the peace of mind that having a trained professional looking out for your loved one brings. Our highly customizable service options can meet almost any need.
Services for Professionals
As a trusted advisor to seniors, individuals with disabilities, and their families, we understand how valuable your time is and the importance you place on being helpful. By working with Trinity Aging Life Advisors, you can prioritize the specialized work you do and use Trinity to help you meet your client's other needs.
We understand your reputation is based on the quality of advice you provide your clients. When you make a referral to us, we will always work to protect the relationship you have with your client.